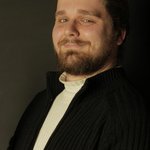 Jozef
Jozef has been working with Python since 2009 and programming with different languages since 2005. He is currently part of the Infrastructure team at MPC where he has been responsible for Amanda, MPC's distributed service framework which is used as the backbone of their international Visual Effects pipeline.
Jozef enjoys trying out new tools and technologies and tries to stay on top of new developments as much possible.
In his spare time he likes to travel, watch a good movie, play the drums or work on CG/art projects as that is what got him into the Visual Effects industry.
He is currently based in London and lived in The Netherlands, France and Canada before that.
Interested in concurrency, Distributed Systems, high-availability, high-performance, micro services, monitoring