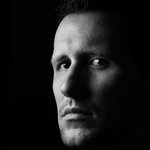 Hynek
Hynek Schlawack is an infrastructure and software engineer from Berlin/Germany, PSF fellow, and contributor to a wide variety of open source projects including high-profile ones such as Twisted and CPython.
Currently he works at the Potsdam-based Variomedia AG redoing its infrastructure with Python-based solutions, mostly using Twisted and Pyramid.
His main areas of interest are security, networks, and robust software.
Interested in network, pyramid, security, tdd, twisted