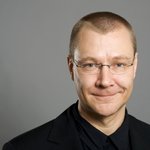 Andreas Jung
I studied computer science and electrical engineering at the Universität des Saarlandes and graduated with a master degree. Since 1995 I worked as developer and system analyst in the Electronic Publishing departments of Saarbrücker Zeitung and Haufe-Lexware. In 2001/2002 I worked as software engineer for Zope Corporation in the United States and founded. After returning to Germany I founded my own company ZOPYX Limited in 2004.

I offer consulting and project management for web-based applications as well as implementation work.
As Python, Zope & Plone developer I implemented dozens of add-ons and modules and contributed in various forms to many more third-party packages. I served the community as Zope 2 release manager for almost eight years until 2010.
I am a co-founder of the Deutschsprachige Zope User Group (now know as Python Software Verband e.V.) and served as member of the board for almost ten years. I am also member of the Zope Foundation and Plone Foundation. In 2011 I became a nominated member of the Python Software Foundation (PSF).
Interested in education, no-mongodb, nosql, pdf, plone, publishing, python, web, xml, zope